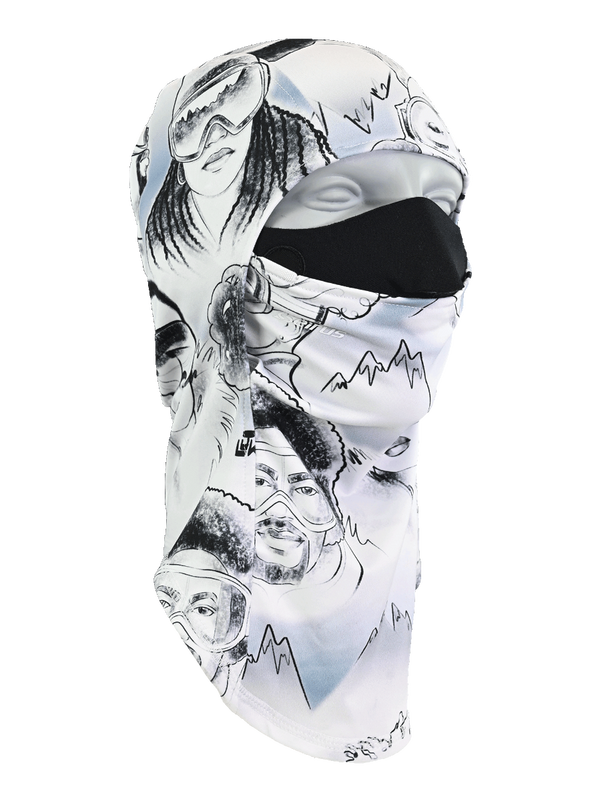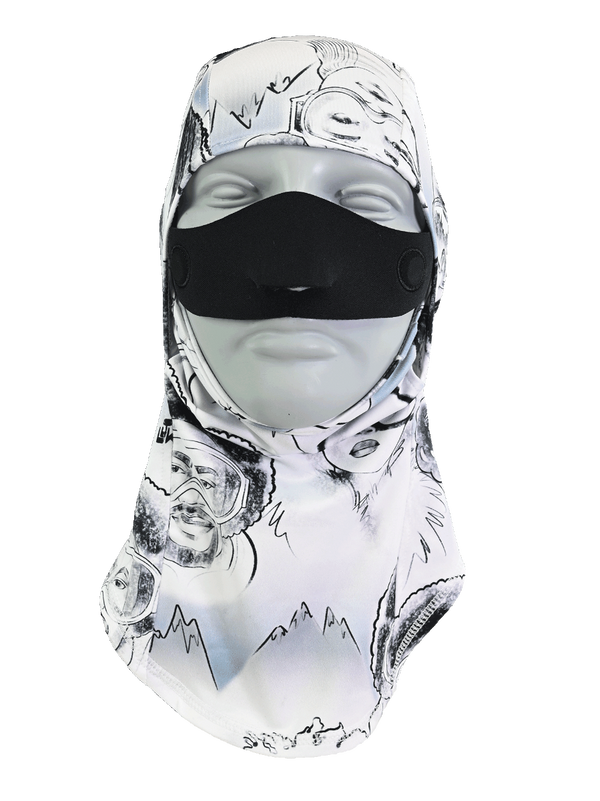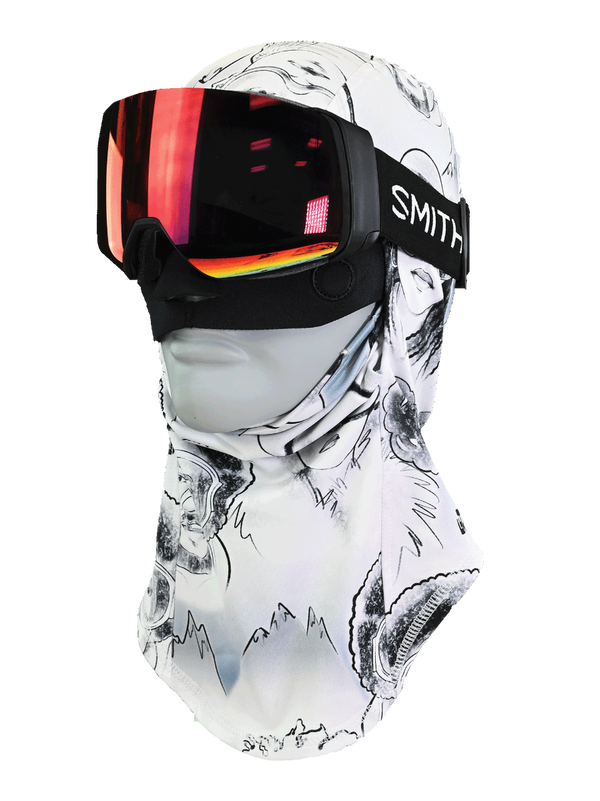 Magnemask™ Combo Hinged Headliner®
Lamont Joseph White's work brings impactful representation to winter sports. Some say race doesn't matter or even that color isn't seen, he prefers instead to observe our differences so that we can better embrace and celebrate them. Having a physical piece to promote inclusion helps spread that message and love into the world while experiencing the joy and healing available to us in nature.
• Contoured Neofleece® Face Piece
• Hood, face mask and neck scarf in one
• Magnetic seams so face snaps into place
• 4-way stretch
• Seirus® exclusive Dynamax™
• Certified non-toxic Neoprene
Free your face while protecting your nose and cheeks. With the Bandit series of the revolutionary Seirus® Magnemask™ you get all the freedom of magnetic face protection AND permanent coverage for those most overlooked areas. A thin, contoured Neoprene panel fits over the nose and creates a perfect integration with your goggles so snow, wind, and sun are kept out while breath is redirected down and away from the face to help prevent fogging. The Dynamax™ face piece is built in to the amazingly versatile Seirus® Hinged Headliner® system which provides total coverage of nose and cheeks as well as full head, face, and neck coverage. A pair of magnets under the eyes holds that face piece in place so you can free your face and re-cover it in a snap. This system allows for seamless versatility for face protection no matter the conditions.
Recommended for: Those who want adaptability in their on-mountain cold weather adventures (skiing, snowboarding, hiking, fishing, etc).
Care Instructions
See our Care Instructions here!
Size Guide
See our Product Sizing Charts here!
Frequently Asked
Shipping
Can I ship to APO/FPO/International addresses?
At this time Seirus online sales are only available for customers in the continental USA, Hawaii and Alaska. Certain products are available in Canada through Sport Dinaco, you can find them at sportdinaco.com. Prices may vary due to Exchange rates, duties, transport and handling. Please contact customer service to find a Seirus distributor in your country.
When should I expect my order to arrive?
All orders will be shipped within 1-3 business days of placing your order. You will have the option of selecting Overnight, 2-Day or Ground in the shipping options. Orders must be submitted by 10:00am PDT to go out same day. Overnight and 2-Day orders will be prioritized. Overnight shipping will arrive by end of the next week day (Monday through Friday). If you select ground it is an estimated shipping time of 3-5 business days. Actual shipping time may vary based on location, weather and other unforeseen obstacles. Business days are defined as Monday through Friday, 8:00am - 5:00pm PDT, excluding holidays. We are closed on New Year's Day, Martin Luther King Day, Presidents' Day, Memorial Day, Juneteenth, Independence Day, Labor Day, Thanksgiving Day & Christmas Day and will ship orders again beginning the following business day.
Returns
What is the return policy?
We accept returns within 30 days from the shipment date for any purchases made on seirus.com. All returns must be in new condition and have all original packaging and header cards attached. Once the return is received at our facility we will process a refund within 2-3 weeks. The customer is responsible for the freight cost coming back to our facility. We recommend using a carrier that provides a tracking # and insurance. If you purchased the item(s) from one of our authorized dealers, then please contact the dealer directly to process a return.
How do I return my order?
There is a packing slip that shipped with your order which includes instructions for your return. If you have misplaced this, you may download the Seirus Online Return Form to print and send with your item(s).