Innovating for over 40 years
Delivering innovative, high-quality gear so every outdoor enthusiast can enjoy cold weather activities in the greatest comfort possible.
Full story here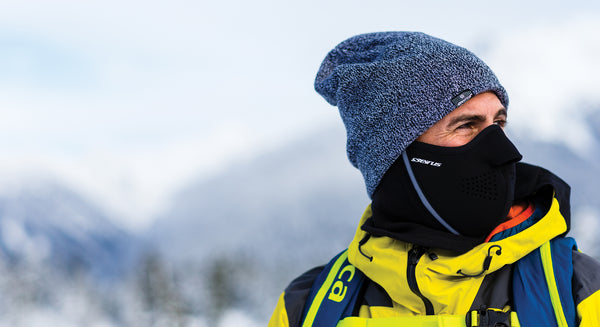 The Profile of Seirus
Warm up any Outdoor Adventure with the Official Sponsor of "I'm Going Back Out". Seirus Head & Face Protection, We Fit YOUR Profile.
Shop Here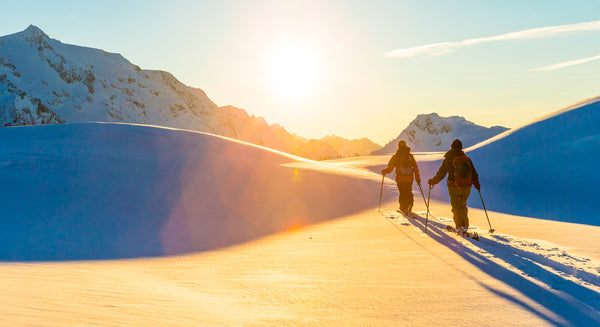 Head to Toe Coverage
Premium products and technologies for head, hands & feet along with full-body base layer
Absolute Best for Keeping Fingers Warm [Heatwave Glove Liner]. Wore them on a really cold day skiing in Montana this winter and my typically freezing fingers were toasty warm. Snug, smooth and comfortable fit. Very stretchy. You won't even know you have them on. They work perfectly!
-Susan R.
These are a game changer [Heat Touch Hellfire Mitt]. For years I have struggled with cold fingers while skiing. Not anymore! I can ski all day on the coldest of days, or, until my legs give out. Highly recommend them!
- DeDe D.
My original one of these lasted almost 15 years [Neofleece Combo Scarf] - I got a new one for myself when I bought one for each of my kids, but the old one probably would have kept going. There is no better snowboarding, skiing, snowmobiling, winter weather mask.. period. Perfect blend of keeping your face warm but allowing your breath to escape so it doesn't get saturated & frozen.
- Cody S.
Love your products - The Magnemask is a game changer for keeping one's nose warm without getting all wet from the breath. Really changed my season this year.
- @nymermaid
Great mask for jogging in cold windy weather [Magnemask Combo TNT] - it prevents cold air from going into the lungs. I've used it to run comfortably in low twenties temps with wind chills below 0 F. The detachable face mask is a great feature as it allows you to cool off if you get too hot. Fits small heads snugly. My wife uses her for skiing and loves the warmth it provides.
- Bruce G.
I'm a four seasons motorcycle rider in Oregon, and I SWEAR BY YOUR PRODUCTS. The thin, insulated gloves, the velcro neck warmer - all of them work great. Wind, cold, and light-rain. They perform excellently.
- Andrew M.
I have used the Masque for many years. I have COPD & need this protection to assist my breathing & to protect my lungs from cold shock especially when it is below 20 degrees, F, outside.
- David C.
I have been hunting with these gloves for 3 years now. They have held up much better than any other glove/liner I have ever used. Good warmth, great dexterity, easy to get on and off, and they fit well.
- Jeff M.
Thank you for the incredible customer service.
Jenny was great to work with!
- William
Had my last [Neofleece Combo Scarf] for at least 20 years...Great product
I have found the best ski sock for performance skiers, the Seirus Heatwave sock. They are super thin yet extremely warm. If you are looking for a great sock, that is thin yet warm...try the Heat Wave sock from Seirus.
- Jim B.
You guys rock. The Thermax material is the best stuff ever! I've been wearing these headliners since I was a teenager! Thank you!!!
- Dallin
Love these gloves! Have had a pair forever and they are so worn! Excited to get the new ones!! Woohoo!
- Lisa M.
Used to sell these [Cat Tracks] in a couple of different ski shops I worked in thirty years ago. Got folks comfortable in navigating in their boots with confidence. My wife needs these, and I'll take a set for the cause. Glad you still make them. Great product.
- ADL
Love my Hellfire Mittens! Saved my hands in super cold weather!
- Carolyn